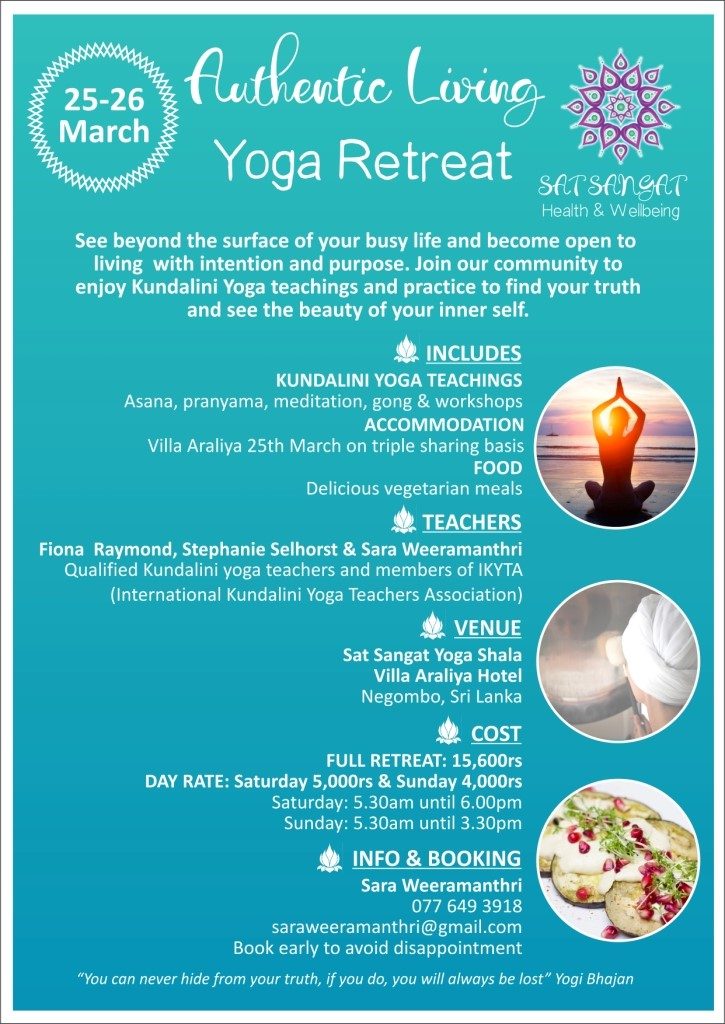 What is Kundalini Yoga?
Kundalini yoga consciously combines specific methods of breathing, movement, stretching, meditation, mantras and relaxation. The practice has amazing, immediate results and offers long-lasting physical, emotional and spiritual benefits. It helps you look and feel great, relax, enjoy life, and live in grace and gratitude.
As an integrated and authentic system of exercise, breath control, and meditation that has been practiced in India for millennia, it is safe, comprehensive, and simple. It promotes physical health, taps into and stimulates the mind's potential, awakens consciousness and touches one's innermost being.
Heal your body and soothe your soul, when you regularly practice these powerful techniques.
– Enhance your confidence and be joyful by stimulating your feel good glands.
– Create energy and learn to deal with stress by stimulating your nervous system.
– Become focused and alert by developing brain body communication.
Do I need previous experience of Kunadalini Yoga to attend class?
All classes are suitable for beginners and it is not necessary to have practiced yoga before. Men and women, old and young are welcome. If possible, wear white clothing. Yoga mats are provided.
How much is a yoga class?
The price per person is LKR 750 (about US$4.90/£3.70) with a minimum of 2 attending. Private classes can also be given at a price of LKR 1500.
How do I book?
Please contact us by email villaaraliya@sltnet.lk or call Stephanie at 0094 (0) 714728504 to book your classes in advance, so that we can make sure the classes are suitable for your schedule.
Classes are delivered by Stephanie Selhorst a qualified Kundalini yoga teacher and member of IKYTA (International Kundalini Yoga Teachers Association), who has fulfilled the Yoga Alliance RYT (Registered Yoga Teacher) 200-hour requirement.
Stephanie is a Dutch national. Since she was little girl, she has always wanted to go abroad to do voluntary work and help the poor. After finishing her studies in Social Work, she travelled to Sri Lanka in early 2001. For 6 months, she provided assistance at a school for disabled children in a small village near Mawanella. During this time, she met the man who became her husband. Since September 2001, they have lived in Negombo, Sri Lanka, where they run one of their hotels, Villa Araliya.
Stephanie is a great animal lover. She has rescued and rehomed many stray dogs and cats. Through her love of animals she followed a course on animal communication to learn how to help owners and their pets to understand each other a little better.